Ah isn't living in Australia great? All of the wonderful little pests that we have to deal with on a day to day basis is frustrating. Sure, it's not every day that you come across a Red Back, but mosquitos are 10 a cent, particularly during the summer months.
If you are finding your home to be infested with mosquitos and you don't know what to do, then you have come to the right place. Here we will take you through some tips to keep them under control.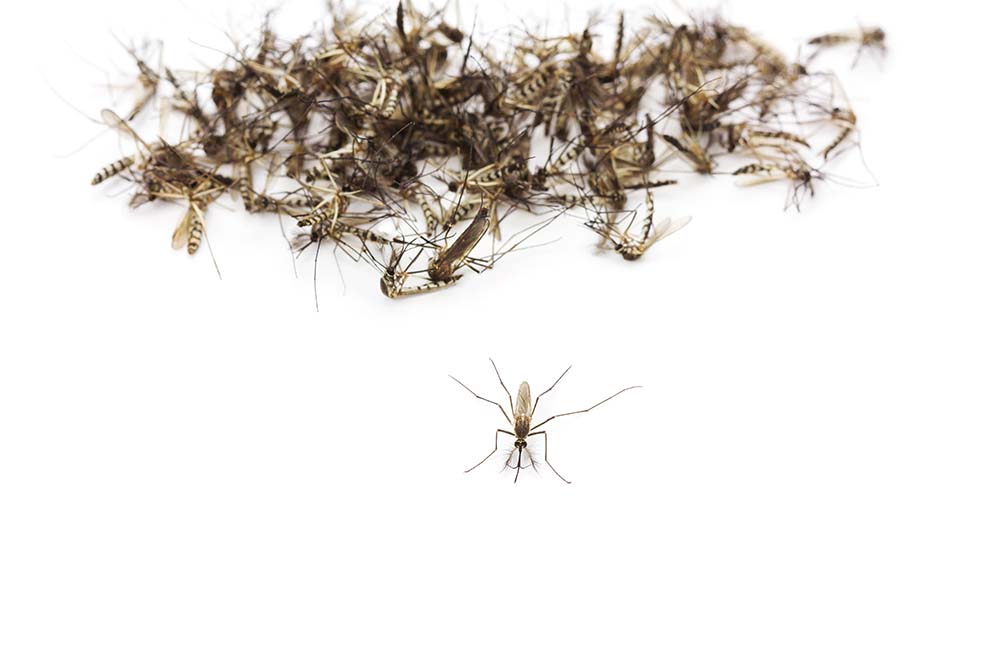 My House is Infested with Mosquitoes
If this statement rings true for you, then your life sounds like a bit of a nightmare at the moment. Having mosquitos flying around and biting you at night, in the comfort of your own home is an absolute nightmare. Here's what you need to do…
Home Mosquito Control Tips:
1 – Stop them from entering
The easiest way to have a mosquito-free home is simply to stop them from entering. Easier said than done though, right?
When it is dusk and the sun begins to set, this is the time to close your windows and doors tightly.
If you have mosquito nets and fly screens, this can make life a bit easier in the summer allowing you to keep the air flowing and the mozzies out.
You can also buy door strips online. These essentially block the space between your doors and windows and walls, keeping the mozzies from entering easily.
2 – Stop them from breeding
If you have a lot of mosquitos in your home and 'keeping them out' doesn't seem to be working, then you could have them breeding inside your home. Here is how to prevent them.
Pooled water from your AC or in the garden are prime breeding grounds for mozzies
Clean storerooms, kitchens, and lofts were old items are stacked
Any ditches outside your home should be filled with dirt to prevent pooling (ideal for breeding)
You should also check the drains in and around your house, covering them and cleaning them regularly
Remember that mosquitos like stagnant bodies of water for breeding. Even a little dripping from a leaky pipe under the sink can accommodate this breeding pattern. Be vigilant.
3 – Mozzie repellent plants
Keeping plants in your home that are particularly unpleasant to mosquitos is another good choice. This is surprisingly effective as fortunately, mosquitoes are very fussy.
Marigolds
Tulsi
Lemongrass
Citronella
Mint
Catnip
Keeping these plants in your bedroom, on your desk, or in the kitchen is a great way of keeping the mosquitos in your home to an absolute minimum
Some of these plants will not only keep the mosquito population down, but they can repel other pests as well such as mice
These plants are all small enough to keep in doors, and they're not an eyesore either
4 – Sliced lemon and cloves work wonders
Mosquitos hate the small of citrus! And the good thing, is that to us, these smells are actually rather pleasant. S
Slice up some lemons and push cloves into them
Leave them scattered around the home as an ideal mosquito repellent
This is harmless and relatively odorous for us
5 – Homemade garlic spray
There are many mosquito repellent sprays that you can use, but if you'd sooner avoid chemicals, then a natural remedy or homemade mosquito solution is your next best option.
Crush a few cloves of garlic
Boil them in water for a little while
Dispense the solution into a spray bottle
Spray it around the house to help control the mosquito infestation
Garlic is rather pungent, but it can kill mozzies instantly, making it highly effective. In addition to that, the smell doesn't linger too long, which means this can be done frequently without your home having to smell of garlic all day, every day. In any case, this amazing mosquito solution is cheap and easy to make.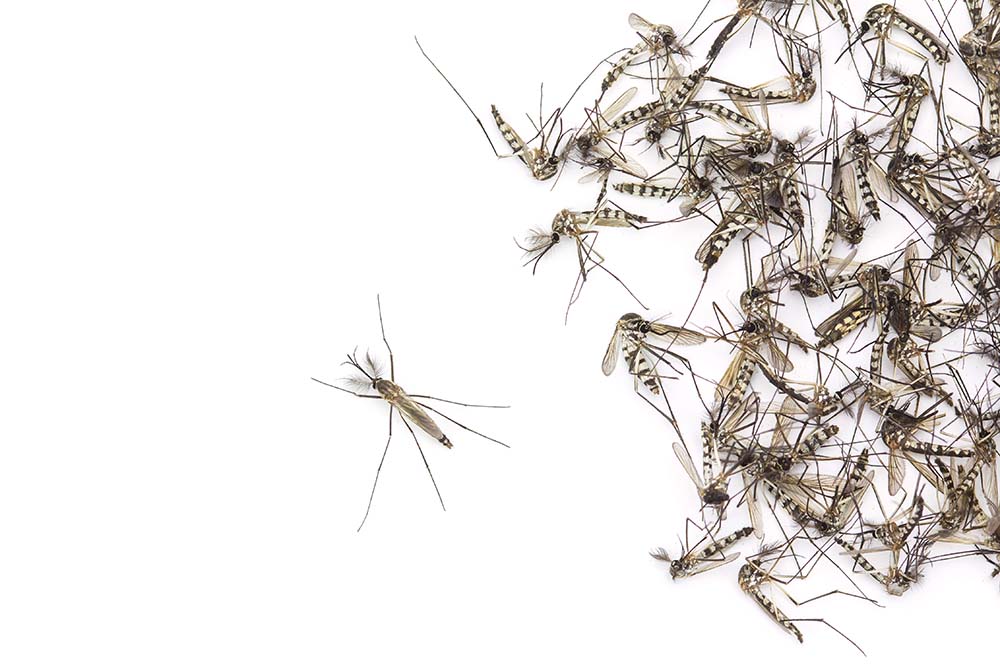 6 – Eat a mosquito's least favourite diet
Again, mosquitos are terribly fussy, which gives us an advantage if we don't mind changing up our diet a little bit. Here is a list of foods that mosquitos loathe. Eating the right food can prevent mosquitos from biting you.
Garlic
Onions
Apple Cider Vinegar
Lemon Grass
Chilli Peppers
Beans
Lentils
Tomatoes
Right there, you have all the makings of some delicious Thai or Vietnamese food. This could be a great opportunity for you to explore some different cooking ideas. Two birds, one stone.
7 – Keep a dish of soapy water
Mosquitos are always attracted to water, which is why this tip is especially handy. Fill up a large bowl or container with plenty of water, and make sure that it is nice and soapy with big bubbles. The mosquitos in your home will be invariably attracted to the water, and when they land to drink, they will get trapped and die.
Kill mosquitos indoors
It can be frustrating trying to hunt a mosquito in your home. Every now and again it will fly through your peripheral vision, and then when you try to catch it, it quickly disappears from sight.
Nothing says "my house is infested with mosquitos" then finding yourself running around and clapping thin air every few minutes.
You can get a bug-zapper device which are pretty handy for wafting around the place and catching plenty of bugs in mid-flight.
Fly tape dangling from lights is another pretty handy tips.
Conclusion
If you are feeling a little out of your depth and struggling to get on top of the mosquito situation, then you can always call for expert pest control advice to assist you. You are never alone, no matter how desperate or frustrated you might be!