For many people working in an office, the size, layout, décor, and furnishings are critical to their overall performance. But that's not all. The cleanliness and upkeep of the office space are equally as important.
Not only do people not want to work in a dirty environment, but if they can see that management does not value or care for the space, neither will they. As such, keeping your office space clean and clutter-free is one of the most fundamental aspects of running a business – and something that is often overlooked.
The same applies to anyone who may visit your office. If a potential client walks into an office space which hasn't been cleaned in weeks, just what kind of impression is that going to make? For one thing, they will have very little faith in your attention to detail.
So, now that we know how important office cleaning is, what is involved? How long does it take to clean an office and how often should it be cleaned? In this article, we'll cover everything you need to know.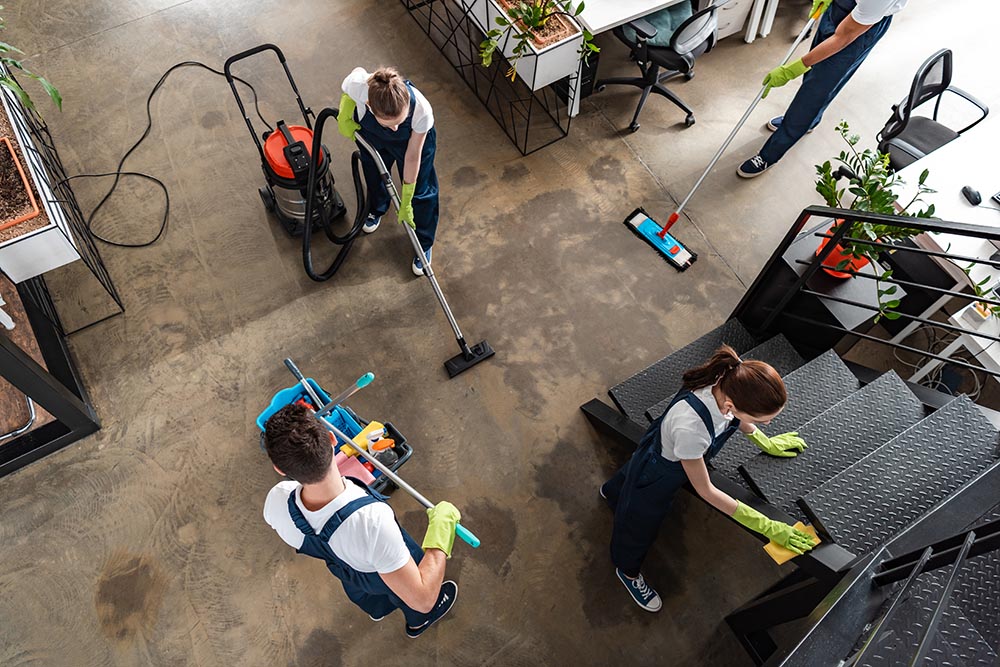 What is included in office cleaning?
What is included in office cleaning? The services of an office cleaning professional include:
Carpet and floor maintenance
As your carpets and floors receive a lot of foot traffic throughout the day, they require an awful lot of cleaning. Here's what you can expect from a cleaning service:
Vacuuming
Stain removal
Sweeping
Mopping
Varnishing and buffing
Every now and again a deep-cleaning service will be required. Depending on the condition of the flooring and how dirty it gets, this may be done once every few months, to once a year.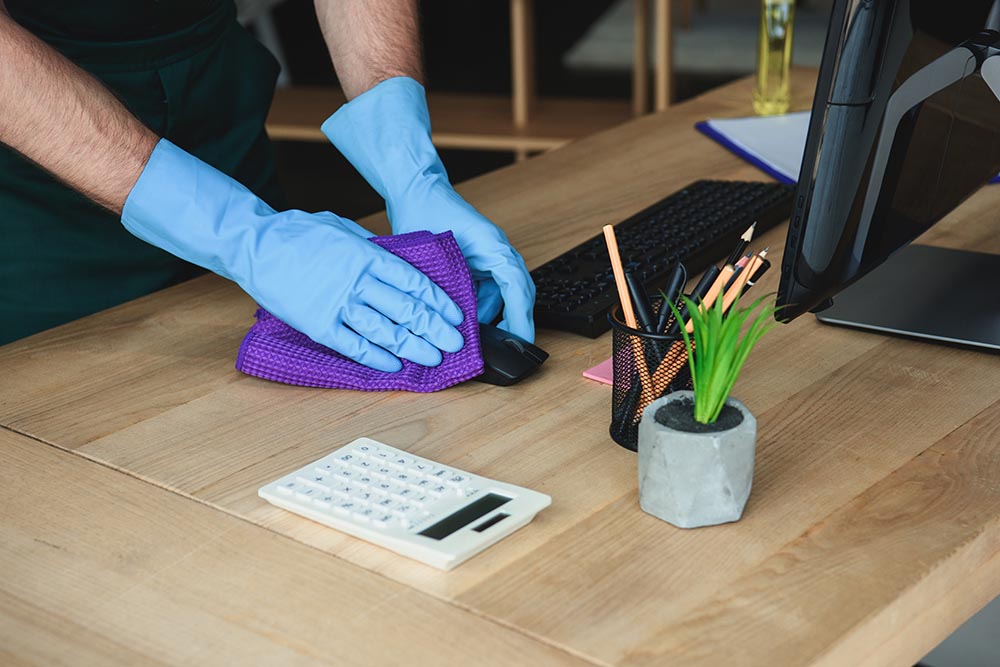 Surface care
Keep all of the surfaces in your office clean and tidy with professional surface care. This will include:
Desks
Tables
Chairs
Lights switches
Banisters
Shelving
Doorknobs
Window frames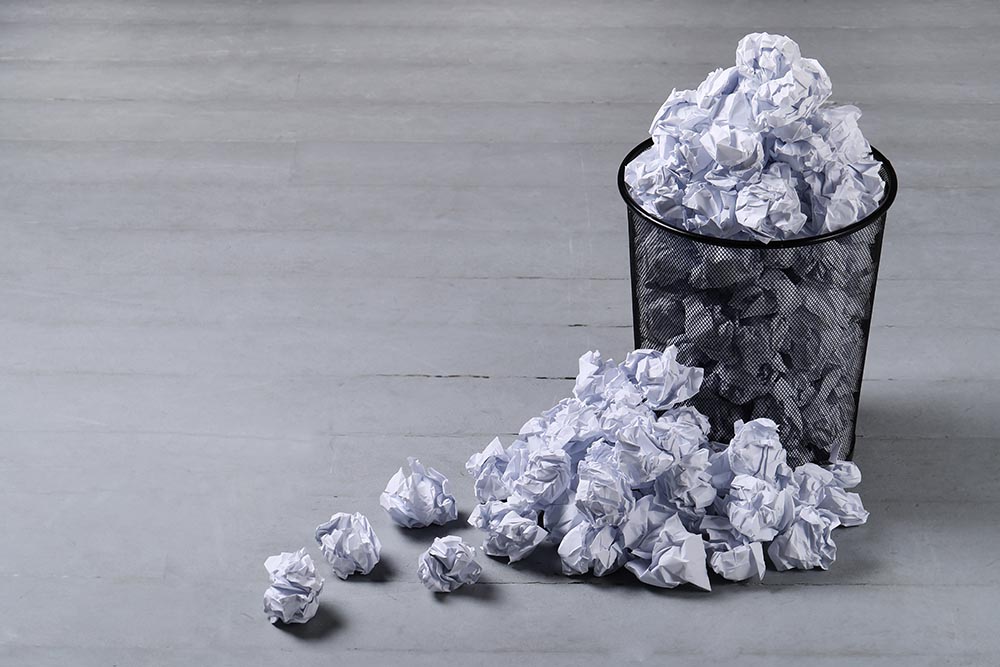 Garbage disposal
There is a lot of waste that will build up over the course of each day, from paper waste to fruit peels from employees snacking in the day. As such, it is important the bins are emptied daily, and that the garbage is disposed of appropriately. The last thing you want is a nasty-smelling office filled with germs.
Kitchen cleaning
You want to ensure that the kitchen space employees use on their breaks in clean and sanitary. A professional cleaner will take care of the following:
Empty bins
Wipe down and disinfect benches
Clean out microwaves, fridges, and all other appliances
Polish up the sinks if you have them
Bathroom cleaning
Keeping your bathrooms clean and sanitary is essential. Of course, this is the kind of job that most people would prefer to avoid but fortunately, commercial office cleaners can make short work of it:
Cleaning and sanitising all basins and toilets
Polishing ceramics
Removing stains from sinks, faucets, and mirrors
Restocking toiletries (towels, loo rolls, and hand soaps)
Window cleaning
Dust and dirt can build up on your windows on the inside, limiting how much light can get through and ultimately becoming an eyesore. In order to keep them looking their best, your commercial office cleaners will wash and polish the windows on the inside removing all smudges, fingerprints, and dust.
Sanitisation and disinfection
Particularly in a post-COVID-19 world, keeping your office sanitary and disinfected is paramount. If you wish to keep your employees safe and healthy, you should hire a commercial cleaning team to keep on top of this.
Professional cleaners will wipe down every surface (particularly in high-traffic areas), using effective disinfectants.
Door handles, telephones, and light switches are some of the most effective breeding grounds for germs, and keeping them clean is essential.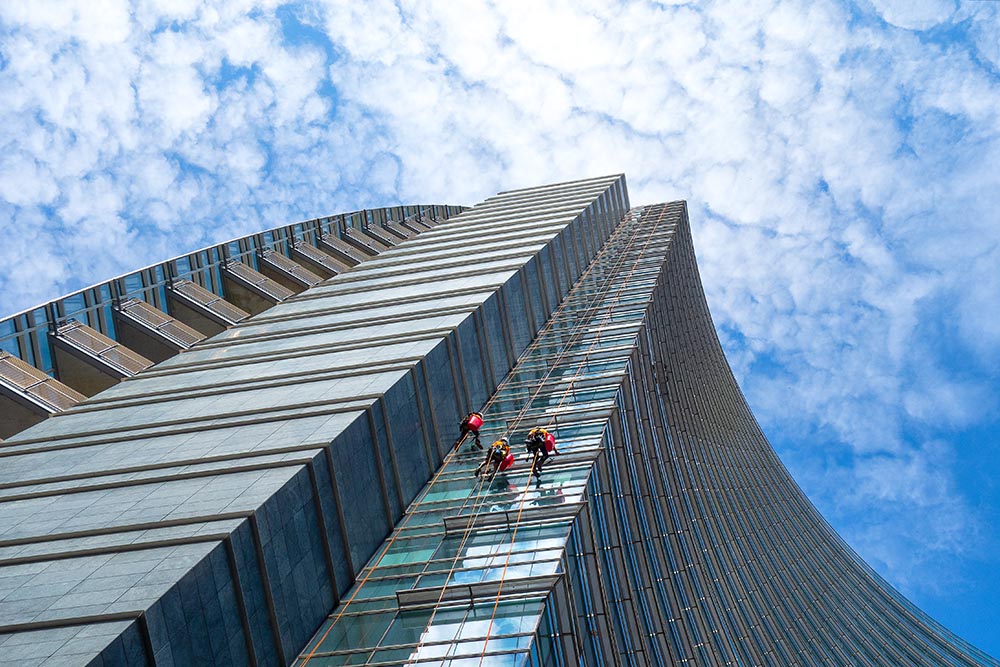 How long does it take to clean an office?
So, how long does it take to clean an office? Naturally, the time will vary depending on the size of your building and the level of cleaning you are paying for. However, for 1 person doing all of the above, it should take approximately 1 hour to clean 3000-4000 square feet.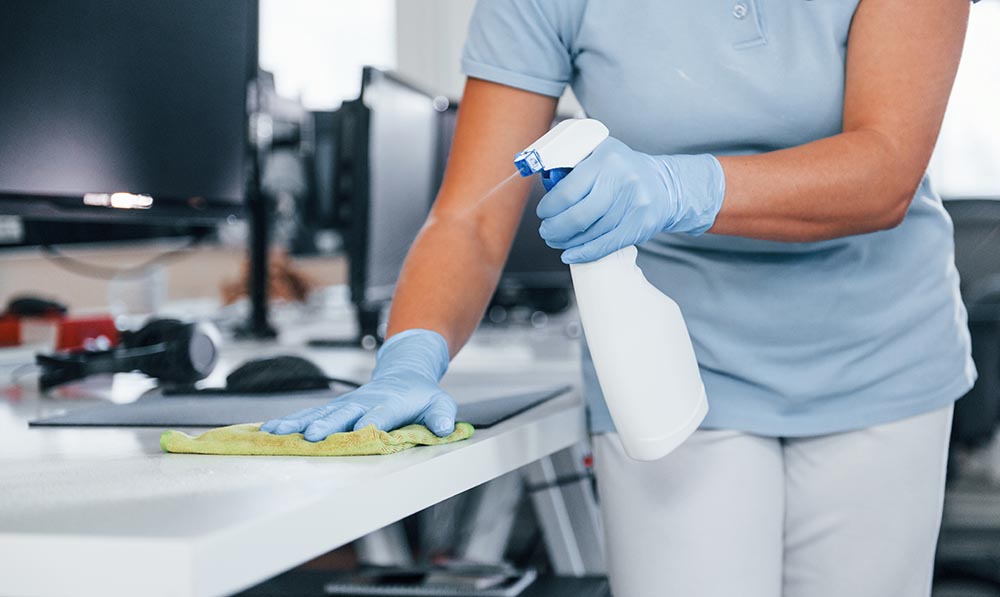 How often should you clean your office?
The industry standard for general office cleaning ranges between 3 and 5 days a week. Depending on how big your office is and how many employees you have, you may need to maintain a 5-day-a-week cleaning schedule.
If you don't want to commit to 5 days a week immediately, perhaps start off with a 3-day cleaning schedule and see what condition the office is in. If you find that your office is too dirty on the days in between, 5-days is more realistic.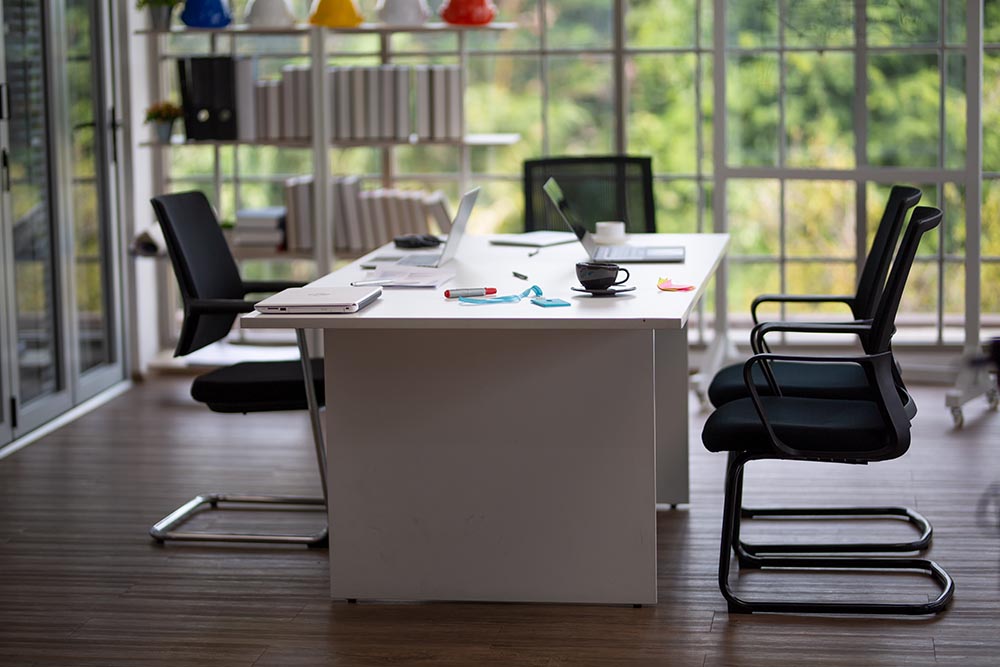 Why is office cleaning so important?
The environment that you create for your employees has a massive impact on their overall productivity.
By reducing the mess, dirt, and clutter that litters the office, you will be creating a clean environment with fewer distractions. As such, your staff will have a much easier time focusing on their job, rather than feeling uncomfortable as a result of the unnecessary mess.
Again, your office will also be the first thing that any potential clients see. You do not want a client's first impression of your brand to be a messy and cluttered office. As such, it is always worth putting in the time and effort to keep your office spick and span.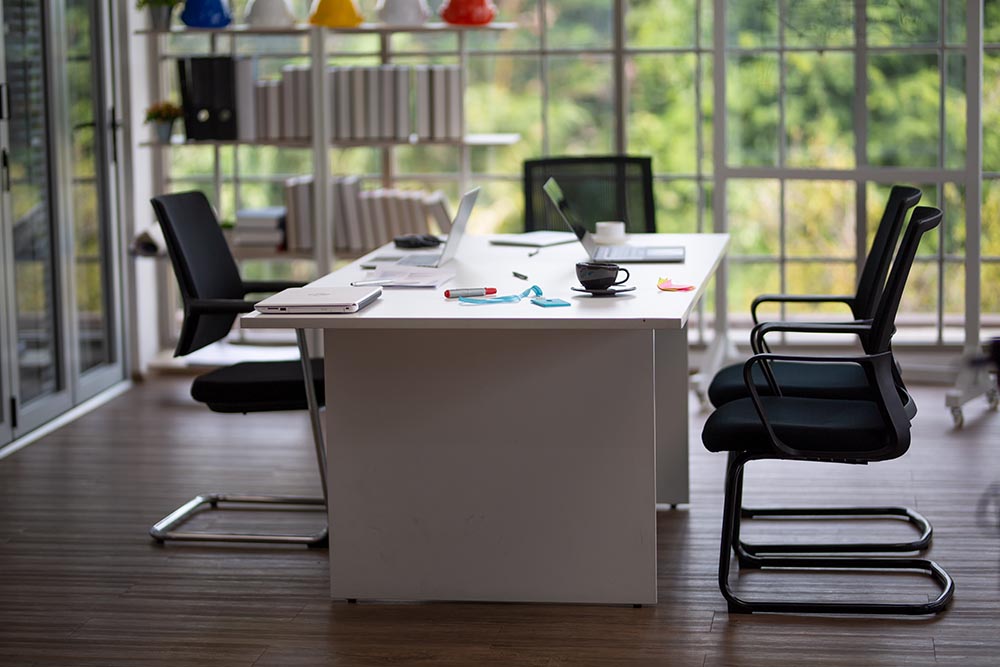 Conclusion
To summarise, a professional commercial office cleaning service, such as Enjoy Live Services, will take care of the following
Carpet and floors
Surfaces
Garbage
Kitchens
Bathrooms
Windows
Disinfection
It shouldn't take much more than 1-hour for 1-person to clean an office of 3000-4000 square feet. This should be done a minimum of 3-days a week, with 5-days being more realistic.