Have you been thinking about visiting Port Douglas, but you're not entirely sure if the trip will be worth the effort? In this article, we're going to take you through everything you need to know, including which airport you should fly into, and whether or not you need a car to get around.
Let's get to it!
Is Port Douglas worth visiting?
Is Port Douglas worth visiting? The short answer is yes! But, if you'd like a little more convincing, we'll tell you all about it.
First of all, Port Douglas is the only region in the world where two World Heritage sites meet; the Great Barrier Reef and the Daintree National Park.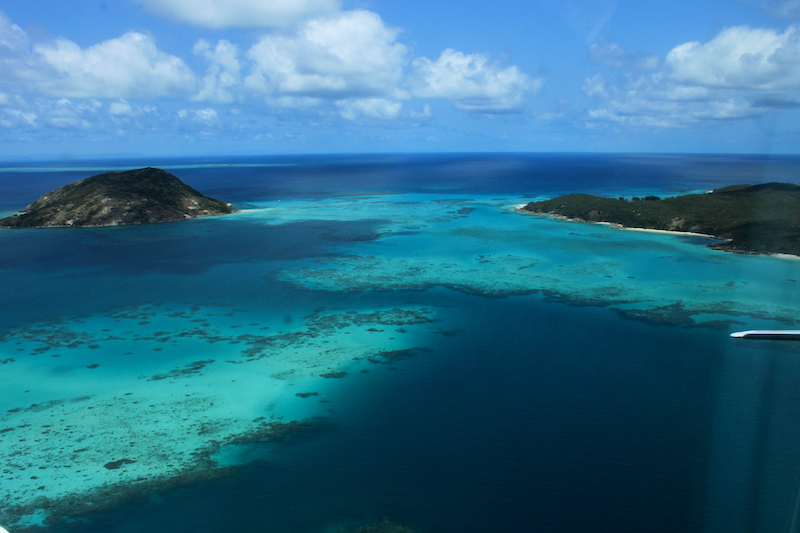 So, if you'd like to tick some things off the bucket list, then Port Douglas is absolutely worth visiting!  
We're talking about a mesmerising underwater landmark packed with all manner of aquatic biodiversity, coupled with the world's oldest rainforest, separated only by beautiful beaches…To call it a tropical paradise would be a serious understatement.  

Now, before we delve any deeper into the various things to see and do in Port Douglas, first let's take a quick look at getting there, and taking care of any necessary transportation.
What airport do you fly into to get to Port Douglas?
OK, so which airport should you fly into to get to Port Douglas? Our recommendation would be the nearest airport, Cairns (CNS) Airport—only 53.3 km away.
The journey from Cairns Airport to Port Douglas should only take about an hour by road and there is plenty of opportunities to catch a bus from Cairns to Port Douglas.  
Of course, if you are unable to get a flight into Cairns, for whatever reason, then here's a quick look at the other closest airports after Cairns (CNS):
Townsville (TSV): 5h 5m
Palm Island (PMK): 10h 46m
Cooktown (CTN): 3h 57m
Kowanyama (KWM): 11h 52m
In any case, by the time you've figured out flights and airport transfers, Cairns will almost always work out as the cheapest / easiest option. After all, who wants to sit on a bus for 12 hours after a flight, if it can be avoided?
Do you need a car to get around Port Douglas?
So, now that you have safely arrived in Port Douglas, do you need a car to get around?
Honestly, it isn't a necessity. However, public transport is fairly limited and if you'd like total freedom to go further afield and work to your own schedule, then hiring a car in Port Douglas can be a great idea and one that offers plenty of flexibility. 
That said, if you don't plan to venture very far from the beach, or Macrossan St, then you likely won't need a car to get about.
There are plenty of organised tours and events that you can join to see the local sights and highlights, but again, if you are one to venture off the beaten path and wish to enjoy some more freedom, then we would highly recommend hiring a car in Port Douglas.
If you plan on staying in Port Douglas for an extended period of time, then in most cases, your hotel will offer a shuttle bus service. That said, those will be limited in terms of where and how far they will be able to take you.
What is there to do in Port Douglas?
To further back up our statement that Port Douglas is worth a visit, here's a look at some of the things that you can do when you arrive: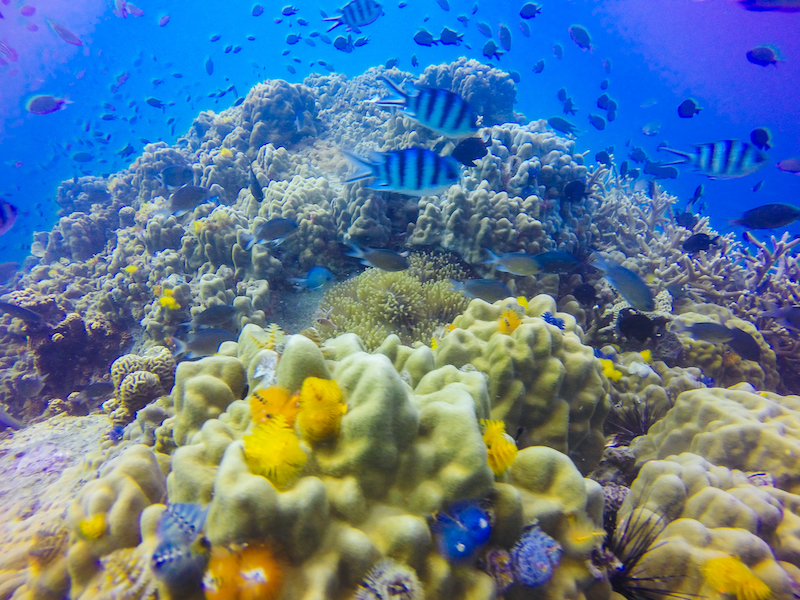 Tropical Islands: You can visit the Low Isles, which is made up of two islands – Woody Island and Low Isle. Both are about 15km off port Douglas and there are plenty of boat/day tours that will take you to visit them.  
– Woody Island is uninhabited save for a gorgeous avian population (a fancy word for birds) 
– Low Isle is a breath-taking tropical island that you'd expect to see on the back of a postcard.  
Sailing: There are plenty of sunset sailing cruises and luxury catamaran trips that you can indulge in; perfect for soaking in some of the most unique and inspiring views that you'll be sure to cherish forever.  
Specialised Scuba Diving:  Ever dreamed of diving with Maori wrasse, stingrays, reef sharks, and a host of other colourful species of fish? You'll find plenty of opportunity for diving in what is arguably the most incredible diving spot in the entire world!  
Snorkelling: If the thought of diving makes you feel lethargic, then there are less-intense ways of enjoying the spectacular underwater views in Port Douglas.  
Fishing Trips: You'll find no shortage of charter-fishing adventures in Port Douglas—an ideal day out for those avid anglers who want to take a stab at some serious deep-sea fishing!  
Scenic Flights: What better way to see the sights than in the back of a helicopter?! That's right, at Port Douglas, you can take advantage of a once-in-a-lifetime opportunity and explore the region in a scenic helicopter adventure!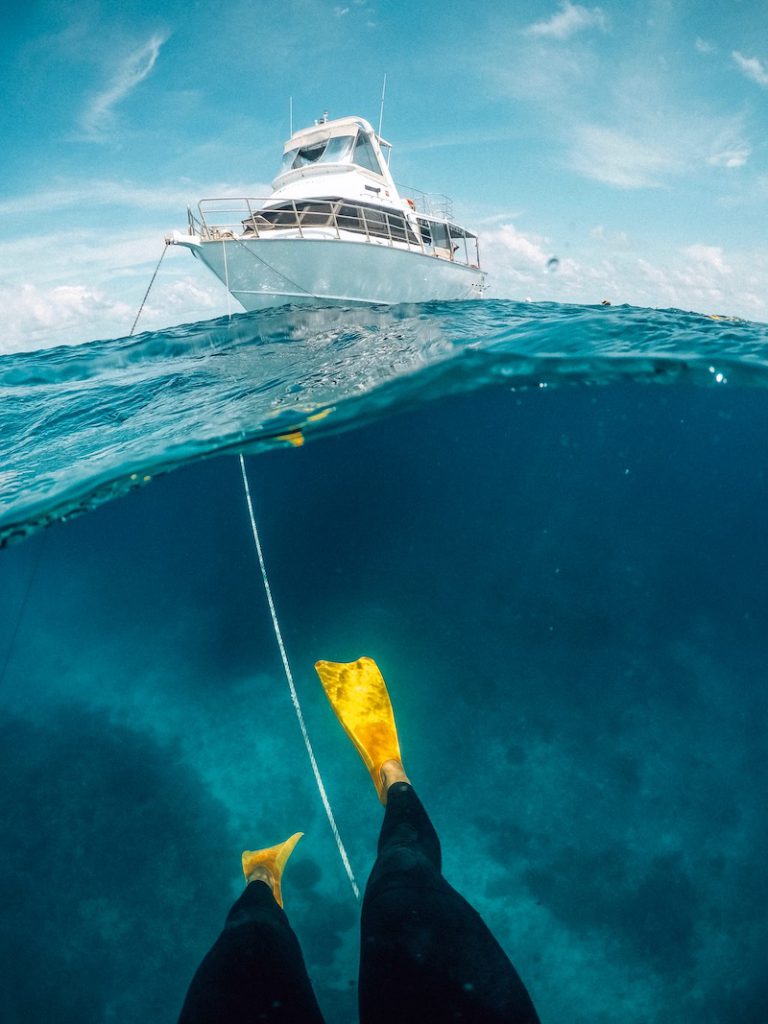 Conclusion
Is Port Douglas worth a visit? I think it's safe to say that we've established the fact that it absolutely is!
If you are excited and want to begin planning your trip, we recommend flying into Cairns Airport. From there, a simple bus journey will take you to Port Douglas and if you'd like you can hire a car from there.  
We hope that you have found this article helpful, and wish you the best of luck on your adventures!